Warning! Do NOT Download Without a VPN!

Your IP Address is

. Location is

Your Internet Provider and Government can track your download activities! Hide your IP ADDRESS with a VPN!

We

strongly recommend using

a VPN service

to anonymize your torrent downloads.

It's FREE!

START YOUR FREE TRIAL NOW!
Torrent Details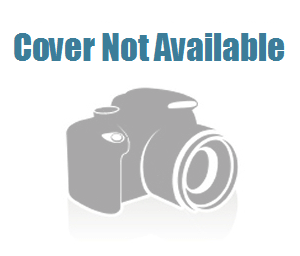 Avengers Infinity War 2018 UHD BluRay 2160p HEVC Atmos TrueHD7 1-CHDBits
Size
61.4 GB in 99 files
Releases
Added on 11/08/18 at 10:40pm into the Other category by Unknown.
Status
0 seeds & 0 peers.
Hash
0e8b9eed6514c66e6dc08ed163a93bce01880f1b
Rating
Status
This torrent has NOT been verified.
Torrent Description
We are currently looking for a partner that can provide us proper descriptions for music/applications/games.
Similar Torrents
No Similar Torrents Found

If we find similar torrents, we normally show them right here. We couldn't find anything for "".
Torrent Trackers
No Active Trackers Found
---
This list only shows (online) trackers that currently have seeds or peers sharing this torrent.
An empty list like this one, probably means that the torrent is dead as no trackers currently have a peer sharing this torrent.
It could also mean that this torrent has recently been added to the website and that the trackers haven't sent their updated information to YourBittorrent.com yet.

Files inside this torrent
| FILENAME | SIZE |
| --- | --- |
| Avengers.Infinity.War.2018.UHD.BluRay.2160p.HEVC.Atmos.TrueHD7.1-CHDBits/BDMV/BDJO/12345.bdjo | 88 B |
| Avengers.Infinity.War.2018.UHD.BluRay.2160p.HEVC.Atmos.TrueHD7.1-CHDBits/BDMV/BACKUP/BDJO/12345.bdjo | 88 B |
| Avengers.Infinity.War.2018.UHD.BluRay.2160p.HEVC.Atmos.TrueHD7.1-CHDBits/BDMV/BACKUP/PLAYLIST/00150.mpls | 338 B |
| Avengers.Infinity.War.2018.UHD.BluRay.2160p.HEVC.Atmos.TrueHD7.1-CHDBits/BDMV/BACKUP/CLIPINF/00015.clpi | 324 B |
| Avengers.Infinity.War.2018.UHD.BluRay.2160p.HEVC.Atmos.TrueHD7.1-CHDBits/BDMV/CLIPINF/00000.clpi | 324 B |
| Avengers.Infinity.War.2018.UHD.BluRay.2160p.HEVC.Atmos.TrueHD7.1-CHDBits/BDMV/CLIPINF/00015.clpi | 324 B |
| Avengers.Infinity.War.2018.UHD.BluRay.2160p.HEVC.Atmos.TrueHD7.1-CHDBits/BDMV/BACKUP/CLIPINF/00000.clpi | 324 B |
| Avengers.Infinity.War.2018.UHD.BluRay.2160p.HEVC.Atmos.TrueHD7.1-CHDBits/BDMV/BACKUP/PLAYLIST/00305.mpls | 322 B |
| Avengers.Infinity.War.2018.UHD.BluRay.2160p.HEVC.Atmos.TrueHD7.1-CHDBits/BDMV/PLAYLIST/00300.mpls | 322 B |
| Avengers.Infinity.War.2018.UHD.BluRay.2160p.HEVC.Atmos.TrueHD7.1-CHDBits/BDMV/BACKUP/PLAYLIST/00306.mpls | 322 B |
| Avengers.Infinity.War.2018.UHD.BluRay.2160p.HEVC.Atmos.TrueHD7.1-CHDBits/BDMV/PLAYLIST/00106.mpls | 322 B |
| Avengers.Infinity.War.2018.UHD.BluRay.2160p.HEVC.Atmos.TrueHD7.1-CHDBits/BDMV/BACKUP/PLAYLIST/00100.mpls | 322 B |
| Avengers.Infinity.War.2018.UHD.BluRay.2160p.HEVC.Atmos.TrueHD7.1-CHDBits/BDMV/BACKUP/PLAYLIST/00103.mpls | 322 B |
| Avengers.Infinity.War.2018.UHD.BluRay.2160p.HEVC.Atmos.TrueHD7.1-CHDBits/BDMV/BACKUP/PLAYLIST/00104.mpls | 322 B |
| Avengers.Infinity.War.2018.UHD.BluRay.2160p.HEVC.Atmos.TrueHD7.1-CHDBits/BDMV/BACKUP/PLAYLIST/00106.mpls | 322 B |
| Avengers.Infinity.War.2018.UHD.BluRay.2160p.HEVC.Atmos.TrueHD7.1-CHDBits/BDMV/PLAYLIST/00100.mpls | 322 B |
| Avengers.Infinity.War.2018.UHD.BluRay.2160p.HEVC.Atmos.TrueHD7.1-CHDBits/BDMV/PLAYLIST/00103.mpls | 322 B |
| Avengers.Infinity.War.2018.UHD.BluRay.2160p.HEVC.Atmos.TrueHD7.1-CHDBits/BDMV/BACKUP/PLAYLIST/00307.mpls | 322 B |
| Avengers.Infinity.War.2018.UHD.BluRay.2160p.HEVC.Atmos.TrueHD7.1-CHDBits/BDMV/PLAYLIST/00104.mpls | 322 B |
| Avengers.Infinity.War.2018.UHD.BluRay.2160p.HEVC.Atmos.TrueHD7.1-CHDBits/BDMV/BACKUP/PLAYLIST/00301.mpls | 322 B |
| Avengers.Infinity.War.2018.UHD.BluRay.2160p.HEVC.Atmos.TrueHD7.1-CHDBits/BDMV/BACKUP/PLAYLIST/00302.mpls | 322 B |
| Avengers.Infinity.War.2018.UHD.BluRay.2160p.HEVC.Atmos.TrueHD7.1-CHDBits/BDMV/BACKUP/PLAYLIST/00303.mpls | 322 B |
| Avengers.Infinity.War.2018.UHD.BluRay.2160p.HEVC.Atmos.TrueHD7.1-CHDBits/BDMV/BACKUP/PLAYLIST/00304.mpls | 322 B |
| Avengers.Infinity.War.2018.UHD.BluRay.2160p.HEVC.Atmos.TrueHD7.1-CHDBits/BDMV/BACKUP/PLAYLIST/00300.mpls | 322 B |
| Avengers.Infinity.War.2018.UHD.BluRay.2160p.HEVC.Atmos.TrueHD7.1-CHDBits/BDMV/PLAYLIST/00301.mpls | 322 B |
| Avengers.Infinity.War.2018.UHD.BluRay.2160p.HEVC.Atmos.TrueHD7.1-CHDBits/BDMV/PLAYLIST/00303.mpls | 322 B |
| Avengers.Infinity.War.2018.UHD.BluRay.2160p.HEVC.Atmos.TrueHD7.1-CHDBits/BDMV/PLAYLIST/00042.mpls | 322 B |
| Avengers.Infinity.War.2018.UHD.BluRay.2160p.HEVC.Atmos.TrueHD7.1-CHDBits/BDMV/BACKUP/PLAYLIST/00042.mpls | 322 B |
| Avengers.Infinity.War.2018.UHD.BluRay.2160p.HEVC.Atmos.TrueHD7.1-CHDBits/BDMV/PLAYLIST/00041.mpls | 322 B |
| Avengers.Infinity.War.2018.UHD.BluRay.2160p.HEVC.Atmos.TrueHD7.1-CHDBits/BDMV/PLAYLIST/00040.mpls | 322 B |
| Avengers.Infinity.War.2018.UHD.BluRay.2160p.HEVC.Atmos.TrueHD7.1-CHDBits/BDMV/PLAYLIST/00302.mpls | 322 B |
| Avengers.Infinity.War.2018.UHD.BluRay.2160p.HEVC.Atmos.TrueHD7.1-CHDBits/BDMV/BACKUP/PLAYLIST/00040.mpls | 322 B |
| Avengers.Infinity.War.2018.UHD.BluRay.2160p.HEVC.Atmos.TrueHD7.1-CHDBits/BDMV/BACKUP/PLAYLIST/00041.mpls | 322 B |
| Avengers.Infinity.War.2018.UHD.BluRay.2160p.HEVC.Atmos.TrueHD7.1-CHDBits/BDMV/PLAYLIST/00304.mpls | 322 B |
| Avengers.Infinity.War.2018.UHD.BluRay.2160p.HEVC.Atmos.TrueHD7.1-CHDBits/BDMV/PLAYLIST/00305.mpls | 322 B |
| Avengers.Infinity.War.2018.UHD.BluRay.2160p.HEVC.Atmos.TrueHD7.1-CHDBits/BDMV/PLAYLIST/00306.mpls | 322 B |
| Avengers.Infinity.War.2018.UHD.BluRay.2160p.HEVC.Atmos.TrueHD7.1-CHDBits/BDMV/PLAYLIST/00307.mpls | 322 B |
| Avengers.Infinity.War.2018.UHD.BluRay.2160p.HEVC.Atmos.TrueHD7.1-CHDBits/BDMV/index.bdmv | 288 B |
| Avengers.Infinity.War.2018.UHD.BluRay.2160p.HEVC.Atmos.TrueHD7.1-CHDBits/BDMV/BACKUP/index.bdmv | 288 B |
| Avengers.Infinity.War.2018.UHD.BluRay.2160p.HEVC.Atmos.TrueHD7.1-CHDBits/BDMV/BACKUP/BDJO/00002.bdjo | 272 B |
| Avengers.Infinity.War.2018.UHD.BluRay.2160p.HEVC.Atmos.TrueHD7.1-CHDBits/BDMV/BACKUP/BDJO/00001.bdjo | 272 B |
| Avengers.Infinity.War.2018.UHD.BluRay.2160p.HEVC.Atmos.TrueHD7.1-CHDBits/BDMV/BDJO/00001.bdjo | 272 B |
| Avengers.Infinity.War.2018.UHD.BluRay.2160p.HEVC.Atmos.TrueHD7.1-CHDBits/BDMV/BDJO/00002.bdjo | 272 B |
| Avengers.Infinity.War.2018.UHD.BluRay.2160p.HEVC.Atmos.TrueHD7.1-CHDBits/BDMV/BACKUP/BDJO/00003.bdjo | 272 B |
| Avengers.Infinity.War.2018.UHD.BluRay.2160p.HEVC.Atmos.TrueHD7.1-CHDBits/BDMV/BACKUP/BDJO/00004.bdjo | 272 B |
| Avengers.Infinity.War.2018.UHD.BluRay.2160p.HEVC.Atmos.TrueHD7.1-CHDBits/BDMV/BACKUP/BDJO/00000.bdjo | 272 B |
| Avengers.Infinity.War.2018.UHD.BluRay.2160p.HEVC.Atmos.TrueHD7.1-CHDBits/BDMV/BDJO/00000.bdjo | 272 B |
| Avengers.Infinity.War.2018.UHD.BluRay.2160p.HEVC.Atmos.TrueHD7.1-CHDBits/BDMV/BDJO/00004.bdjo | 272 B |
| Avengers.Infinity.War.2018.UHD.BluRay.2160p.HEVC.Atmos.TrueHD7.1-CHDBits/BDMV/BDJO/00003.bdjo | 272 B |
| Avengers.Infinity.War.2018.UHD.BluRay.2160p.HEVC.Atmos.TrueHD7.1-CHDBits/BDMV/PLAYLIST/00107.mpls | 228 B |
| Avengers.Infinity.War.2018.UHD.BluRay.2160p.HEVC.Atmos.TrueHD7.1-CHDBits/BDMV/PLAYLIST/00309.mpls | 228 B |
| Avengers.Infinity.War.2018.UHD.BluRay.2160p.HEVC.Atmos.TrueHD7.1-CHDBits/BDMV/PLAYLIST/00308.mpls | 228 B |
| Avengers.Infinity.War.2018.UHD.BluRay.2160p.HEVC.Atmos.TrueHD7.1-CHDBits/BDMV/PLAYLIST/00108.mpls | 228 B |
| Avengers.Infinity.War.2018.UHD.BluRay.2160p.HEVC.Atmos.TrueHD7.1-CHDBits/BDMV/BACKUP/PLAYLIST/00107.mpls | 228 B |
| Avengers.Infinity.War.2018.UHD.BluRay.2160p.HEVC.Atmos.TrueHD7.1-CHDBits/BDMV/BACKUP/PLAYLIST/00108.mpls | 228 B |
| Avengers.Infinity.War.2018.UHD.BluRay.2160p.HEVC.Atmos.TrueHD7.1-CHDBits/BDMV/BACKUP/PLAYLIST/00109.mpls | 228 B |
| Avengers.Infinity.War.2018.UHD.BluRay.2160p.HEVC.Atmos.TrueHD7.1-CHDBits/BDMV/PLAYLIST/00109.mpls | 228 B |
| Avengers.Infinity.War.2018.UHD.BluRay.2160p.HEVC.Atmos.TrueHD7.1-CHDBits/BDMV/BACKUP/PLAYLIST/00308.mpls | 228 B |
| Avengers.Infinity.War.2018.UHD.BluRay.2160p.HEVC.Atmos.TrueHD7.1-CHDBits/BDMV/BACKUP/PLAYLIST/00309.mpls | 228 B |
| Avengers.Infinity.War.2018.UHD.BluRay.2160p.HEVC.Atmos.TrueHD7.1-CHDBits/BDMV/PLAYLIST/00055.mpls | 214 B |
| Avengers.Infinity.War.2018.UHD.BluRay.2160p.HEVC.Atmos.TrueHD7.1-CHDBits/BDMV/PLAYLIST/00056.mpls | 214 B |
| Avengers.Infinity.War.2018.UHD.BluRay.2160p.HEVC.Atmos.TrueHD7.1-CHDBits/BDMV/PLAYLIST/00770.mpls | 214 B |
| Avengers.Infinity.War.2018.UHD.BluRay.2160p.HEVC.Atmos.TrueHD7.1-CHDBits/BDMV/PLAYLIST/00750.mpls | 214 B |
| Avengers.Infinity.War.2018.UHD.BluRay.2160p.HEVC.Atmos.TrueHD7.1-CHDBits/BDMV/PLAYLIST/00700.mpls | 214 B |
| Avengers.Infinity.War.2018.UHD.BluRay.2160p.HEVC.Atmos.TrueHD7.1-CHDBits/BDMV/PLAYLIST/00057.mpls | 214 B |
| Avengers.Infinity.War.2018.UHD.BluRay.2160p.HEVC.Atmos.TrueHD7.1-CHDBits/BDMV/PLAYLIST/00059.mpls | 214 B |
| Avengers.Infinity.War.2018.UHD.BluRay.2160p.HEVC.Atmos.TrueHD7.1-CHDBits/BDMV/PLAYLIST/00091.mpls | 214 B |
| Avengers.Infinity.War.2018.UHD.BluRay.2160p.HEVC.Atmos.TrueHD7.1-CHDBits/BDMV/PLAYLIST/00058.mpls | 214 B |
| Avengers.Infinity.War.2018.UHD.BluRay.2160p.HEVC.Atmos.TrueHD7.1-CHDBits/BDMV/PLAYLIST/00054.mpls | 214 B |
| Avengers.Infinity.War.2018.UHD.BluRay.2160p.HEVC.Atmos.TrueHD7.1-CHDBits/BDMV/PLAYLIST/00053.mpls | 214 B |
| Avengers.Infinity.War.2018.UHD.BluRay.2160p.HEVC.Atmos.TrueHD7.1-CHDBits/BDMV/PLAYLIST/00052.mpls | 214 B |
| Avengers.Infinity.War.2018.UHD.BluRay.2160p.HEVC.Atmos.TrueHD7.1-CHDBits/BDMV/BACKUP/PLAYLIST/00057.mpls | 214 B |
| Avengers.Infinity.War.2018.UHD.BluRay.2160p.HEVC.Atmos.TrueHD7.1-CHDBits/BDMV/BACKUP/PLAYLIST/00056.mpls | 214 B |
| Avengers.Infinity.War.2018.UHD.BluRay.2160p.HEVC.Atmos.TrueHD7.1-CHDBits/BDMV/BACKUP/PLAYLIST/00055.mpls | 214 B |
| Avengers.Infinity.War.2018.UHD.BluRay.2160p.HEVC.Atmos.TrueHD7.1-CHDBits/BDMV/BACKUP/PLAYLIST/00054.mpls | 214 B |
| Avengers.Infinity.War.2018.UHD.BluRay.2160p.HEVC.Atmos.TrueHD7.1-CHDBits/BDMV/BACKUP/PLAYLIST/00053.mpls | 214 B |
| Avengers.Infinity.War.2018.UHD.BluRay.2160p.HEVC.Atmos.TrueHD7.1-CHDBits/BDMV/BACKUP/PLAYLIST/00052.mpls | 214 B |
| Avengers.Infinity.War.2018.UHD.BluRay.2160p.HEVC.Atmos.TrueHD7.1-CHDBits/BDMV/BACKUP/PLAYLIST/00051.mpls | 214 B |
| Avengers.Infinity.War.2018.UHD.BluRay.2160p.HEVC.Atmos.TrueHD7.1-CHDBits/BDMV/BACKUP/PLAYLIST/00050.mpls | 214 B |
| Avengers.Infinity.War.2018.UHD.BluRay.2160p.HEVC.Atmos.TrueHD7.1-CHDBits/BDMV/BACKUP/PLAYLIST/00011.mpls | 214 B |
| Avengers.Infinity.War.2018.UHD.BluRay.2160p.HEVC.Atmos.TrueHD7.1-CHDBits/BDMV/BACKUP/PLAYLIST/00003.mpls | 214 B |
| Avengers.Infinity.War.2018.UHD.BluRay.2160p.HEVC.Atmos.TrueHD7.1-CHDBits/BDMV/BACKUP/PLAYLIST/00001.mpls | 214 B |
| Avengers.Infinity.War.2018.UHD.BluRay.2160p.HEVC.Atmos.TrueHD7.1-CHDBits/BDMV/BACKUP/PLAYLIST/00058.mpls | 214 B |
| Avengers.Infinity.War.2018.UHD.BluRay.2160p.HEVC.Atmos.TrueHD7.1-CHDBits/BDMV/BACKUP/PLAYLIST/00059.mpls | 214 B |
| Avengers.Infinity.War.2018.UHD.BluRay.2160p.HEVC.Atmos.TrueHD7.1-CHDBits/BDMV/BACKUP/PLAYLIST/00091.mpls | 214 B |
| Avengers.Infinity.War.2018.UHD.BluRay.2160p.HEVC.Atmos.TrueHD7.1-CHDBits/BDMV/PLAYLIST/00051.mpls | 214 B |
| Avengers.Infinity.War.2018.UHD.BluRay.2160p.HEVC.Atmos.TrueHD7.1-CHDBits/BDMV/PLAYLIST/00050.mpls | 214 B |
| Avengers.Infinity.War.2018.UHD.BluRay.2160p.HEVC.Atmos.TrueHD7.1-CHDBits/BDMV/PLAYLIST/00011.mpls | 214 B |
| Avengers.Infinity.War.2018.UHD.BluRay.2160p.HEVC.Atmos.TrueHD7.1-CHDBits/BDMV/PLAYLIST/00005.mpls | 214 B |
| Avengers.Infinity.War.2018.UHD.BluRay.2160p.HEVC.Atmos.TrueHD7.1-CHDBits/BDMV/PLAYLIST/00003.mpls | 214 B |
| Avengers.Infinity.War.2018.UHD.BluRay.2160p.HEVC.Atmos.TrueHD7.1-CHDBits/BDMV/PLAYLIST/00001.mpls | 214 B |
| Avengers.Infinity.War.2018.UHD.BluRay.2160p.HEVC.Atmos.TrueHD7.1-CHDBits/BDMV/BACKUP/PLAYLIST/00005.mpls | 214 B |
| Avengers.Infinity.War.2018.UHD.BluRay.2160p.HEVC.Atmos.TrueHD7.1-CHDBits/BDMV/BACKUP/PLAYLIST/00770.mpls | 214 B |
| Avengers.Infinity.War.2018.UHD.BluRay.2160p.HEVC.Atmos.TrueHD7.1-CHDBits/BDMV/BACKUP/PLAYLIST/00750.mpls | 214 B |
| Avengers.Infinity.War.2018.UHD.BluRay.2160p.HEVC.Atmos.TrueHD7.1-CHDBits/BDMV/BACKUP/PLAYLIST/00700.mpls | 214 B |
| Avengers.Infinity.War.2018.UHD.BluRay.2160p.HEVC.Atmos.TrueHD7.1-CHDBits/BDMV/BDJO/65535.bdjo | 188 B |
| Avengers.Infinity.War.2018.UHD.BluRay.2160p.HEVC.Atmos.TrueHD7.1-CHDBits/BDMV/BACKUP/BDJO/65535.bdjo | 188 B |
| Avengers.Infinity.War.2018.UHD.BluRay.2160p.HEVC.Atmos.TrueHD7.1-CHDBits/CERTIFICATE/BACKUP/id.bdmv | 104 B |
| Avengers.Infinity.War.2018.UHD.BluRay.2160p.HEVC.Atmos.TrueHD7.1-CHDBits/CERTIFICATE/id.bdmv | 104 B |